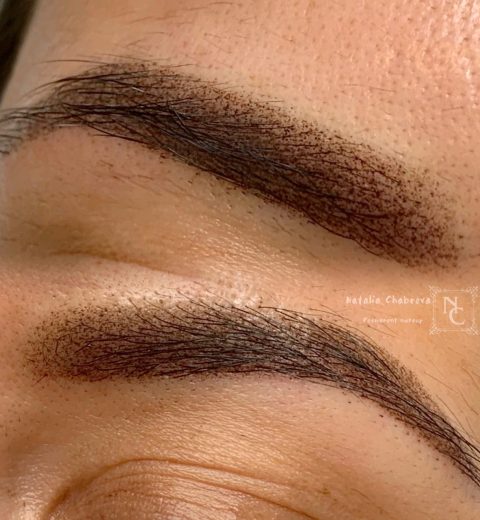 Permanent eyebrow makeup will allow to simulate a shape suitable for your face, which not only emphasizes the eyes and gives expressiveness to your look, but also can change the expression of the whole face.  Using the latest techniques, you can make your eyebrows look as natural as possible.  others will only notice that you […]
Process
Consultation 

Pre-draw

Numbing cream

Micropigmentation

Touch up in a 4-6 weeks
Types of permanent eyebrow makeup
 Powder brow

Ombre brows

 Combo technique

 3D hair technique

 Microblading
Makes eyes bigger, lashes darker
Permanent makeup of the eyelids will give your eyes expressiveness .  With it, you can visually increase the eye incision or visually make your eyelashes thick.  Eye makeup allows you to correct such aesthetic flaws as the overhanging eyelid, rare eyelashes, widely set, closely set, too small, narrow or convex eyes.
Process
Consultation 

Pre-draw

Numbing cream

Micropigmentation

Touch up in a 4-6 weeks
Types of permanent eyelids makeup
Lash enhancement

Classic eyeliner

Stardust eyeliner

Smokey eyes

Lower eyeliner
Permanent lip makeup will make your lips more juicy, give volume and clarity to the contour, emphasize the expressiveness of a smile, adjust the shape of the corners of the lips and return a bright shade of color.
Process
Consultation 

Pre-draw

Numbing cream

Micropigmentation

Touch up in a 4-6 weeks
Types of permanent lips makeup
Full lip color

Lip liner

Aquarel technique

3D lips